Episodes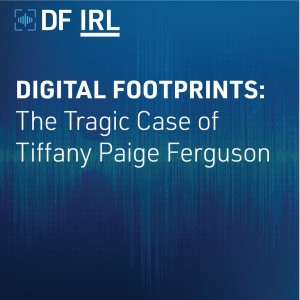 Thursday Dec 09, 2021
Thursday Dec 09, 2021
Detective Chad Gish, a 22-year veteran of the Metro Nashville Police Department, tells the story of his crucial role in solving the tragic case of Tiffany Ferguson, a 22-year-old ICU nurse who was brutally murdered in her Nashville apartment on February 28th, 2017. The truth of this case is that a man with no home, job or cellphone service still produced a vast digital footprint for forensic examiners to explore. 
Thursday Dec 09, 2021
Thursday Dec 09, 2021
Detective Larry McClain tells the story of Pam Hupp, a complicated case out of St. Louis, Missouri, that involves at least two murders, three court trials, and as many twists and turns as a Hollywood movie. The real star of this case is digital evidence, as the data that Detective McClain was able to pull from Pam's cellphone was essential in uncovering the truth and bringing the killer to justice. 
Meet the Host
I'm your host, Kim Bradley. I spent nine years of my career with law enforcement as a digital forensic examiner and I've worked all kinds of cases myself. I've assisted with onsite searches and search warrants for electronics, testified in court, and tried to crack my way into every kind of cellphone, computer, tablet, server and audio/video device I found. I've been a Laboratory Quality Manager, taught digital forensics internationally and at the collegiate level. I'll be your guide through this world as we look at the incredible impact of the explosion of data and information technology on law enforcement.